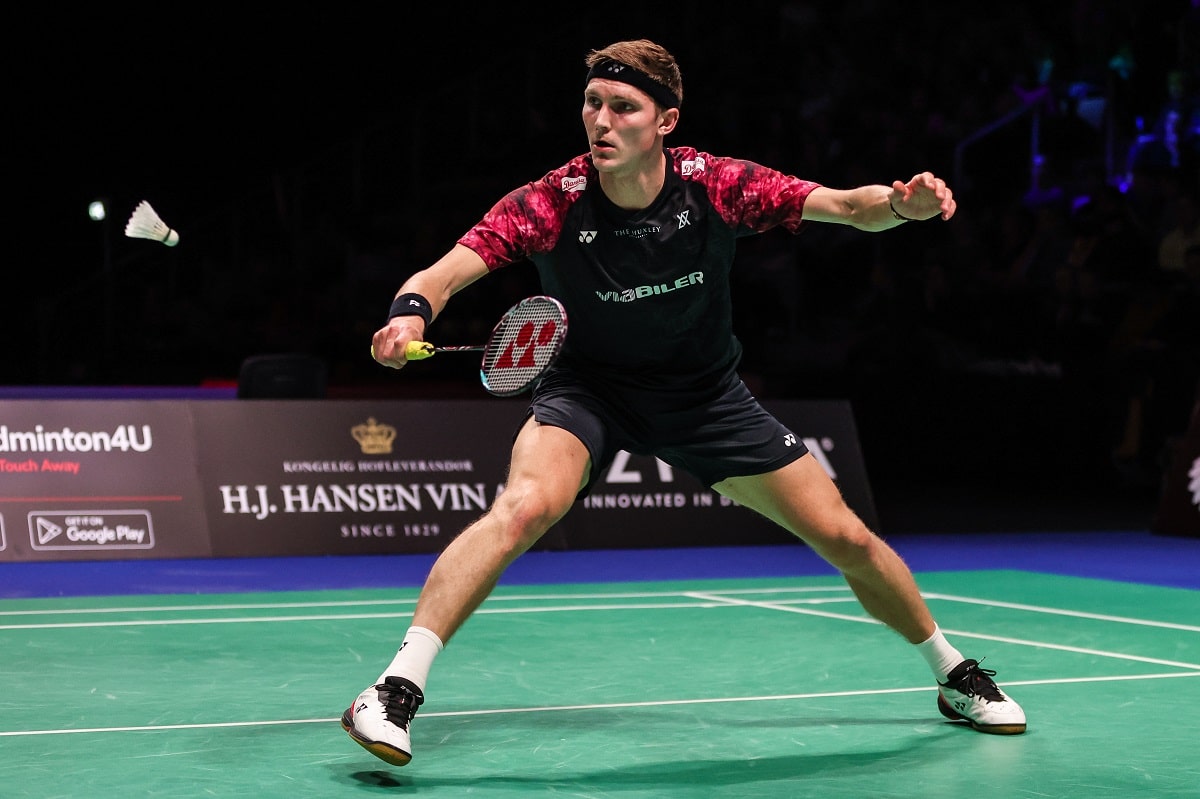 This Friday, the seedings have been published for the VICTOR DENMARK OPEN. Below you can see who is among the eight seeded in each category.
Men's Singles:
1st seed: Viktor Axelsen
2nd seed: Anthony Ginting
3rd seed: Kodai Naraoka
4th seed: Kunlavut Vitidsarn
5th seed: Jonatan Christie
6th seed: Shi Yu Qi
7th seed: Prannoy H.S.
8th seed: Li Shi Feng
Women's Singles:
1st seed: An Se Young
2nd seed: Akane Yamaguchi
3rd seed: Chen Yu Fei
4th seed: Tai Tzu Ying
5th seed: He Bing Jiao
6th seed: Carolina Marin
7th seed: Gregoria Tunjung
8th seed: Han Yue
Men's Doubles:
1st seed: Fajar Alfian/Muhammad Ardianto
2nd seed: Wang Chang/Liang Wei Keng
3rd seed: Chriag Shetty/Satwiksairaj Rankireddy
4th seed: Seo Seung Jae/Kang Min Hyuk
5th seed: Aaron Chia/Soh Wooi Yik
6th seed: Takuro Hoki/Yugo Kobayashi
7th seed: Kim Astrup/Anders Skaarup
8th seed: Liu Yu Chen/Ou Xuan Yi
Women's Doubles:
1st seed: Chen Qing Chen/Jia Yi Fan
2nd seed: Lee So Hee/Baek Ha Na
3rd seed: Kim So Yeong/Kong Hee Yong
4th seed: Yuki Fukushima/Sayaka Hirota
5th seed: Chiharu Shida/Nami Matsuyama
6th seed: Zheng Yu/Zhang Shu Xian
7th seed: Apriyani Rahayu/Siti Ramadhanti
8th seed: Wakana Nagahara/Mayu Matsumoto
Mixed doubles:
1st seed: Zheng Si Wei/Huang Ya Qiong
2nd seed: Yuta Watanabe/Arisa Higashino
3rd seed: Feng Yn Zhe/Huang Dong Ping
4th seed: Seo Seung Jae/Chae Yu Jung
5th seed: Dechapol/Sapsireee
6th seed: Kim Won Ho/Jeong Na Eun
7th seed: Thom Gicquel/Delphine Delrue
8th seed: Jiang Zheng Bang/Wei Ya Xin
VICTOR DENMARK OPEN will be played 17.-22. October in Jyske Bank Arena in Odense.