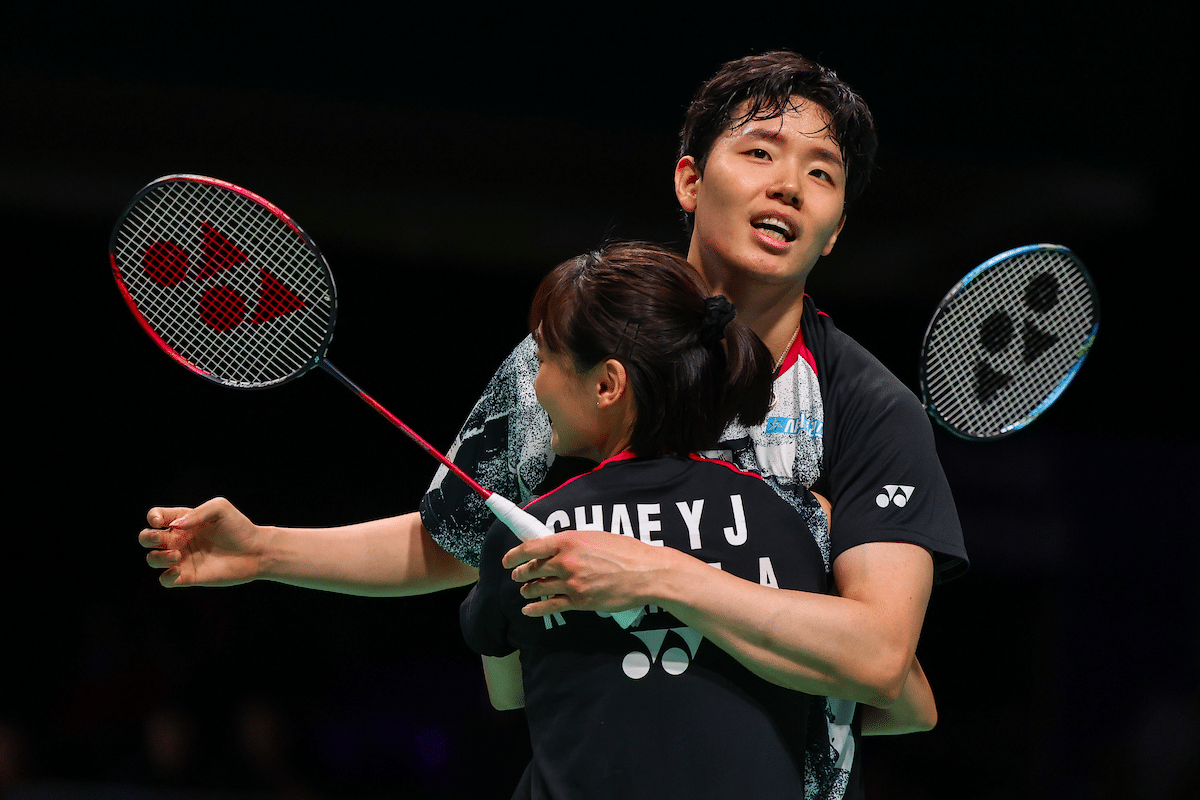 Another day in the books at VICTOR DENMARK OPEN 2023. The quarterfinals on friday lived up to its high expectations and brought the best out of the stars on the two courts. In this article you can read all about the Danish matches and results of the most significant fixtures.
Mathias Christiansen/Alexandra Bøje – Ye Hong Wei/Lee Chia Hsin: 21-17, 18-21, 21-13. 
Mathias Christiansen/Alexandra Bøje are ready for the semifinals after yet another thrilling three game match. 
The danish pair seemed in control throughout the majority of the first game, and came out victorious. The taiwanese double managed to fight back and played with great courage. The third game seemed as close as the second, and it appeared to come down to margins. After the break midway through the third game, Mathias Christiansen/Alexandra Bøje turned their game up a notch and made sure the win was not in doubt. It is their first semifinal as a pair.
In the semifinal the danish mixeddouble will face the third seeded chinese pair Feng Yan Zhe/Huang Dong Ping.
Rasmus Gemke – Lee Cheuk Yie: 17-21, 12-21. 
Rasmus Gemke's tournament came to an end in the quarterfinal against Lee Cheuk Yie. 
Gemke has played some of his best badminton in this year's VICTOR DENMARK OPEN, but the tank seemed empty in this evening's matchup with Lee Cheuk Yie. The singles player from Hong Kong used the beginning of the first game to figure out his Danish opponent, and midway through the first game Lee Cheuk Yie gained control and never gave it up. Lee Cheuk Yie advance comfortably to the semifinals where he will face Lee Zii Jia.
Kim Astrup/Anders Skaarup(7.) – Ong Yew Sin/Teo Ee Yin: 21-19, 11-21, 21-14.
Kim Astrup/Anders Skaarup are ready for yet another semifinal in a great season.
Another thrilling three game match on a great badminton-day in Odense. The first game was a close contest and could have gone either way. The Malaysians fought bravely and took home the second. In the third and deciding game the Danes gained control and the result was never in doubt.
Tomorow in the semifinal Astrup/Skaarup will face the fifth seed Aaron Chia/Soh Wooi Yik. 
Some of the most significant results from the quarterfinals:
Chen Qing Chen/Jia Yi Fan(1.) – Yeung Nga Ting/Yeung Pui Lam: 21-14, 21-15.
Seo Seung Jae/Chae Yu Jung(4.) – Thom Gicquel/Delphine Delrue(7.): 22-24, 21-19, 22-20.
Carolina Marin(6.) – Tai Tzu Ying(4.): 19-21, 21-15, 21-18.
Chen Yu Fei(3.) – He Bing Jiao(5.): 21-15, 21-18
Shi Yu Qi(6.) – Loh Kean Yew: 21-11,21-19.
Weng Hong Yang – Anthony Ginting(2.): 21-15, 21-9.