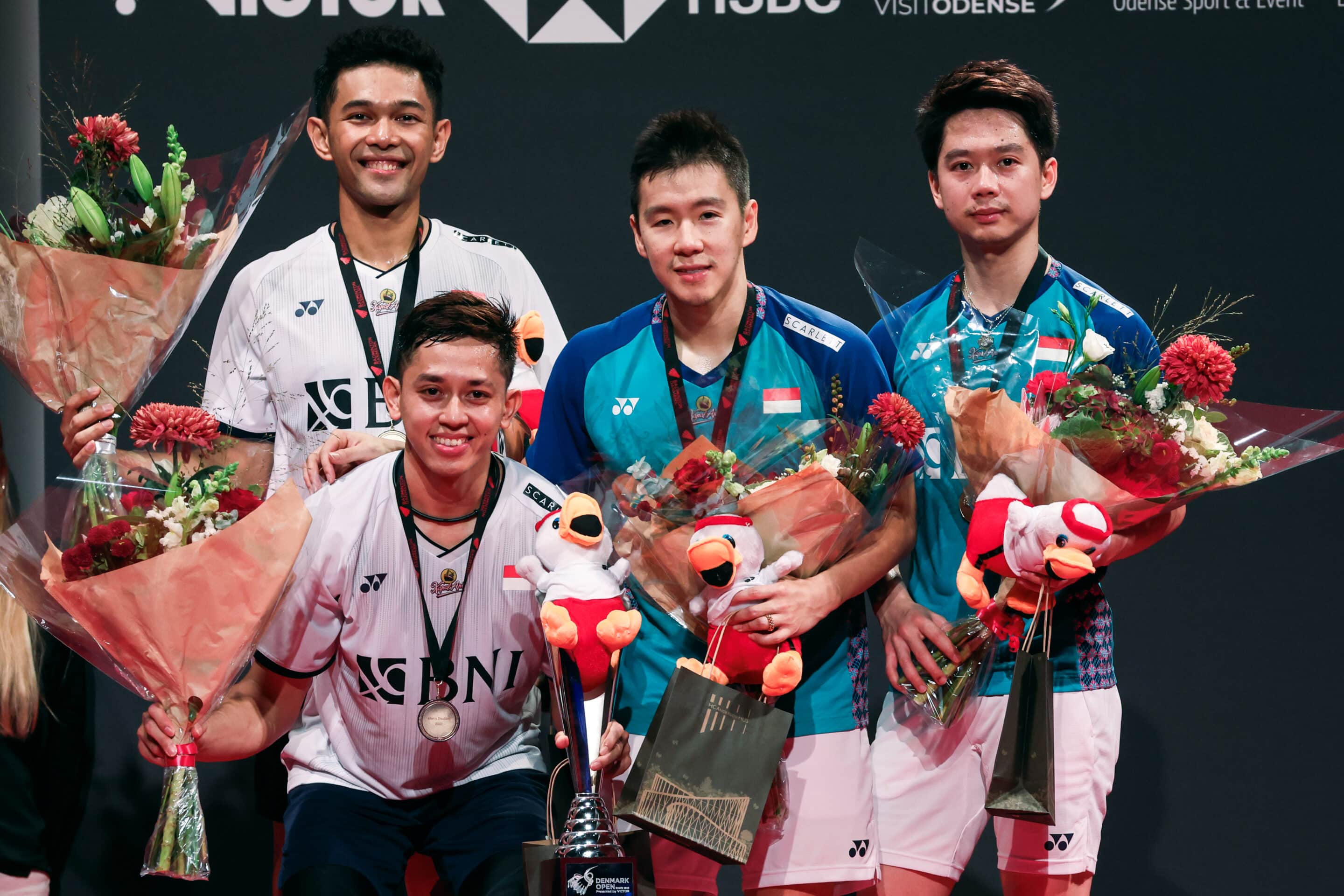 Four out of five winners at DENMARK OPEN presented by VICTOR have taken the title for the very first time. The reigning worldchampions mixdouble Zheng Siwei and Huang Yaqiong have won the title for the third time.
All the winners of DENMARK OPEN presented by VICTOR are now found. 
Mixdouble: 
Zheng Siwei/Huang Yaqiong – Feng Yanzhe/Huang Dongping: 21-19, 20-22, 21-19
The three time worldchampions Zheng and Huang won the very first final of the day in an intense an rough match.
Womensdouble: 
Cheng Qingchen/Jia Yifan – Baek Ha Na/Lee So Hee: 21-12, 21-15
The chinese womensdouble and two time worldchampions Qingchen and Yifan won their very first final at DENMARK OPEN presented by VICTOR.
Mensdouble: 
Fajar Alfian/Muhammad Rian Ardianto – Marcus Fernaldi Gideon/Kevin Sanjaya Sukamuljo: 21-19, 28-26
In an all indonesia mensdouble final Alfian and Ardianto won their very first Super 750 title. The match was very intense and the second game ended dramatically 28-26.
Womenssingle: 
He Bingjiao – Chen Yufei: 22-20, 12-21, 21-10
The all chinese womenssingle final was today won by He Bingjiao, whom is number nine in the world.
Menssingle: 
DENMARK OPEN presented by VICTOR will be back in 2023 in Jyske Bank Arena.