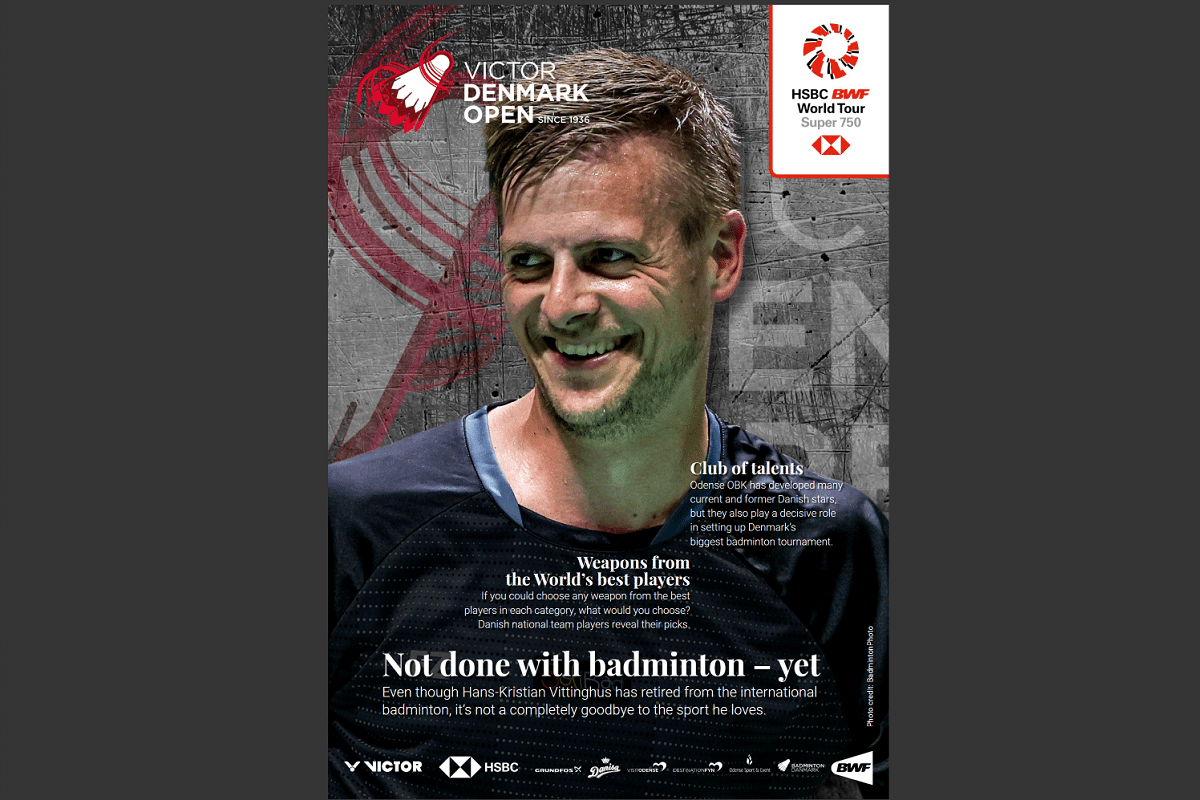 Hans-Kristian Vittinghus has stopped the national team training, but he is far from done with the sport of badminton. Read a portrait of him in our new magazine.
If you could choose any attribute from the world's best player, what would you choose?
We have asked several of the Danish national team players about this in each of the five categories. You can read the answers in our VICTOR DENMARK OPEN 2o23 magazine, which was published digitally on Thursday.
Read the VICTOR DENMARK OPEN 2023 magazine here
One of the players who is not on the field at the VICTOR DENMARK OPEN 2023 is Hans-Kristian Vittinghus. He stopped playing for the national team in August, and we talked to him about the highs and lows of his career. Here he also reveals that it is not a farewell to the sport of badminton.