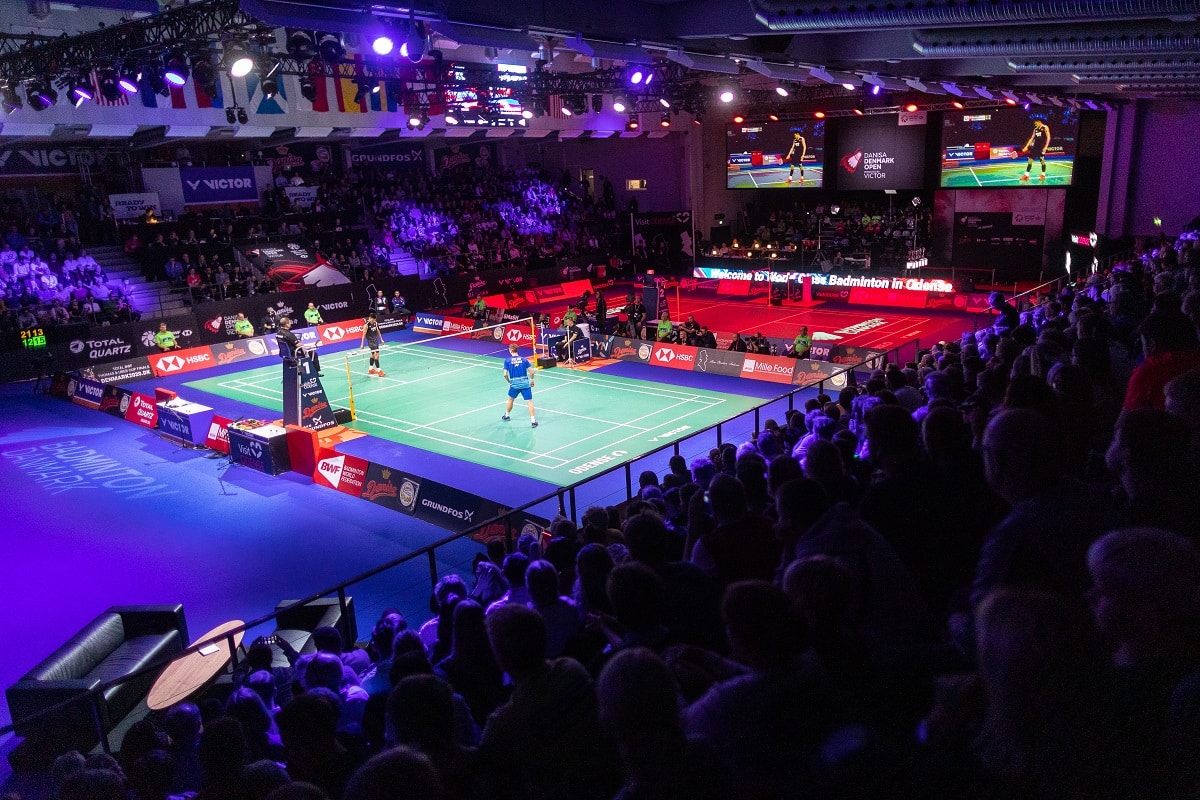 Destination Fyn, Odense municipality, and Badminton Danmark have extended the contract which means that the world's second oldest badminton tournament VICTOR DENMARK OPEN remains in Odense until 2026. But from 2022 the World Tour Super 750 tournament moves from Odense Idrætshal to Jyske Bank Arena in Odense.
Badminton fans from around the world do not have to change their itinerary to visit VICTOR DENMARK OPEN in the future – not that much at least. The big tournament will stay in Odense but moves a few kilometers to a bigger arena called Jyske Bank Arena.
Click here to get your ticket for the VICTOR DENMARK OPEN 2021
That means that even more badminton fans get the chance to watch Axelsen, Antonsen, Momota, Sindhu and all the other badminton stars live in the city of Odense.
– This is a unique platform to both present badminton at the absolute highest level, attract tourists from home and abroad, and at the same time make important business contacts to Asia – to the great benefit of Odense's local business community. That is why it is incredibly good news that together with Destination Fyn we have succeeded in securing the hosting of such a large sporting event, says the mayor of Odense Municipality, Peter Rahbæk Juel.
Badminton Denmark, which has experienced great interest in the Denmark Open hosting from other parts of the country, is pleased that the parties are looking into a crystal ball with five years full of exciting new opportunities in Jyske Bank Arena.
– It was far from a given that we should stay in Odense, now that Odense Idrætshal has so obviously become too small for the event. However, we greatly appreciate the cooperation with both the local volunteers, the authorities, and Destination Fyn. The common experience we have built up over the years around the event is incredibly valuable to be able to build on, says Bo Jensen, director of Badminton Denmark.
The ticket sales for VICTOR DENMARK OPEN 2021 begin today, Wednesday 2 June, on ticketmaster.dk.