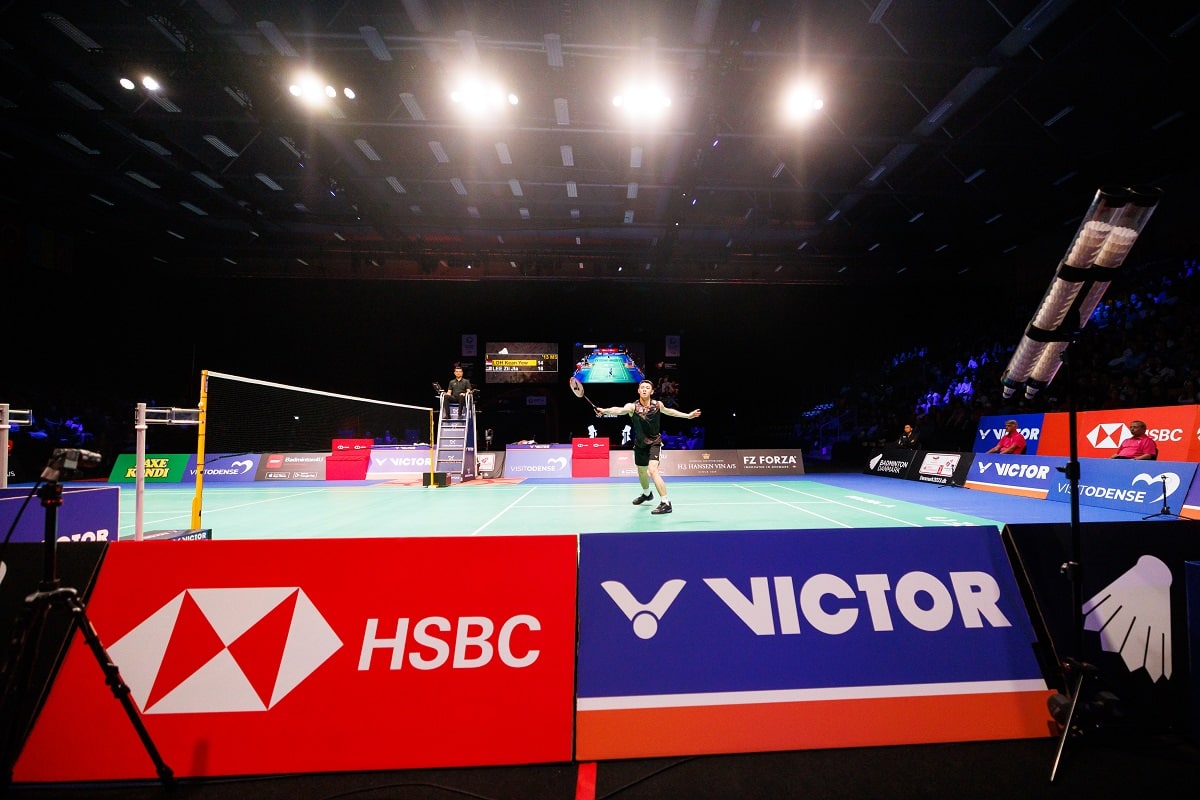 From this year, Denmark's biggest badminton tournament is called VICTOR DENMARK OPEN.
The leading badminton brand VICTOR has stepped up their engagement in Danish badminton and more precisely the DENMARK OPEN.
Together with Badminton Denmark, a four-year agreement has been entered into for a title sponsorship at the second oldest international badminton tournament on the World Tour.
VICTOR was the 'presented by' sponsor in 2022, but in 2023, 2024, 2025 and 2026 the Super 750 tournament will be called the VICTOR DENMARK OPEN.
The new title sponsorship pleases Badminton Denmark's director, Kristian Langbak.
"We are extremely happy with this agreement and the collaboration with VICTOR in general. We are proud that VICTOR chooses to strengthen their engagement for the benefit of Danish badminton, and with a four-year agreement, this is a showcase of how attractive the DENMARK OPEN is," emphasizes Kristian Langbak.
VICTOR is already a sponsor of the Danish National Team and tournaments such as the senior Danish Championships and the Danish Youth Championships.
"DENMARK OPEN is a prestigious and long-standing event, and VICTOR is very honored to have acted as the equipment sponsor for an extended period. Starting this year, we are thrilled to become the title sponsor. We look forward to a deeper collaboration with Badminton Denmark and aim to make the event even more perfect," says Jeff Chen, the Chairman of VICTOR.
VICTOR DENMARK OPEN 2023 will be held 17-22 October in Jyske Bank Arena in Odense.